Your Trusted Audio Industry Network Since 2009
A free private social network for audio professionals with a mentorship platform for the next generation
Private niche social networking built exclusively for the audio industry.
My name is Joe and I've been in audio post production for the past 30+ years in NYC. Audio Pro Network is a FREE one-of-a-kind, private, global community that I created in 2008 as an alternative to the various message boards and social networks of the time.I designed Audio Pro Network back in 2008 to be a patch bay for people and a noise free alternative to the chaos of public facing social media.Well, here we are in 2023, and now more than ever, big social media is becoming more intrusive and unpredictable. Relentless advertising, phishing and bots are just some of the problems plaguing your user experience and compromising your privacy. My network is private, free and filled with audio industry veterans just like you.Join me and hundreds of other audio professionals from all over the world in the only private, global online community dedicated to the audio industry.Let's pull the patch on big social together! I'm doing something very different here, I hope you'll join me.
Join the Professional Community
A FREE, private social network for audio industry veterans. Re-recording, production, music producers, sound designers, dialogue editors, foley walkers etc... you get the idea! A minimum 5 years working as a full time audio professional is required for membership. You must be 25 or older and you must supply your Linkedin or IMDB link to join.
By continuing, you agree to Audio Pro Networks Terms of Service and Privacy Policy.
Join the Mentorship Community
A FREE private social network and mentorship platform for the next generation of audio professionals. Still in school or even recently graduated, this community will give you the answers and support you need to succeed. Finally, your very own mentor to help you on your journey. Join today!
You must be 18 years or older to join
By continuing, you agree to Audio Pro Networks Terms of Service and Privacy Policy.
The Audio Post Career Accelerator
The Audio Post Career Accelerator was designed to simulate the real world experience of working at an audio post facility. For 40 weeks you'll complete all types of session work and benefit from the type of 1:1 mentoring you would receive at a real studio. One-of-a-kind pre-training for audio post production!
You must be 18 years or older to join
Audio Pro Network is a great place for audio professionals of all kinds, whether it be on the tech side, creative side, music or Film/TV, from all over can socialize about their passion...sound. Joe Miuccio has created a great space for professionals to be professionals and still have the ability to help mentor the next generation of audiophiles.James David Redding III
M.P.S.E. Re-recording Mixer, Sound Editor, Sound Designer
The Audio Pro Network is a fantastic platform dedicated to us audio professionals. Unlike the big name social media platforms, this one isn't filled with political and social issues. It also is less likely to have trolls and slant. You'll love it here!DeLaVanta Tabor
Re-Recording Mixer, Sound Designer, Music Producer,
Owner-Operator - Hydrate Entertainment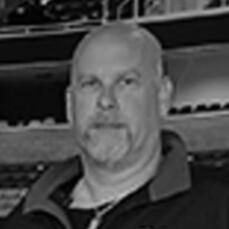 "I love this; I know when I have questions, I'll get expert opinions and guidance back; without having to wade through petty arguments and irrelevant content. Joe is warm and caring; 20 minutes into our first conversations we were laughing like we'd been in the trenches together for 20 years. Highly recommend!"John Tompkins
Sound Engineer, designer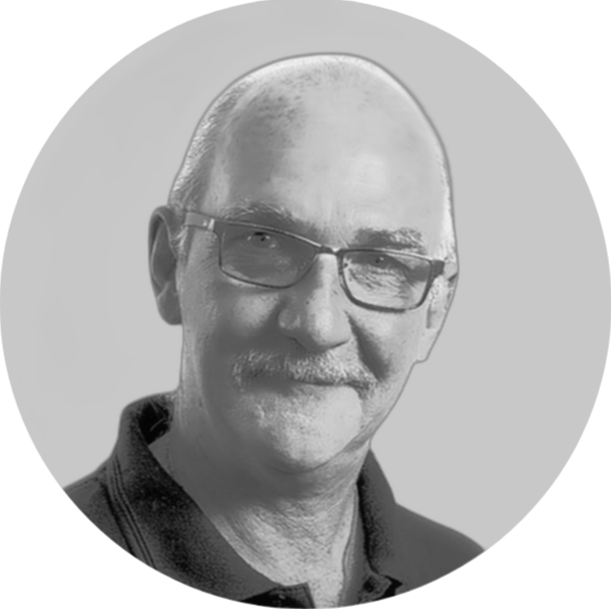 What is unique about this online network group compared to many others lies in the quality of its members. All seasoned and experienced real world audio professionals. Our interaction here is always very rich as we share real-world audio issues, solutions, tips and tricks, news, and much more. A real pleasure and extremely useful. Joe Miuccio has done a great job putting this all together. As we say here in Australia "Ripper" !Joe Hammer
Musician, Composer, Producer, Audio Engineer, Senior Sales Engineer, Business Development Manager & Product Support Specialist. Many years with Fairlight.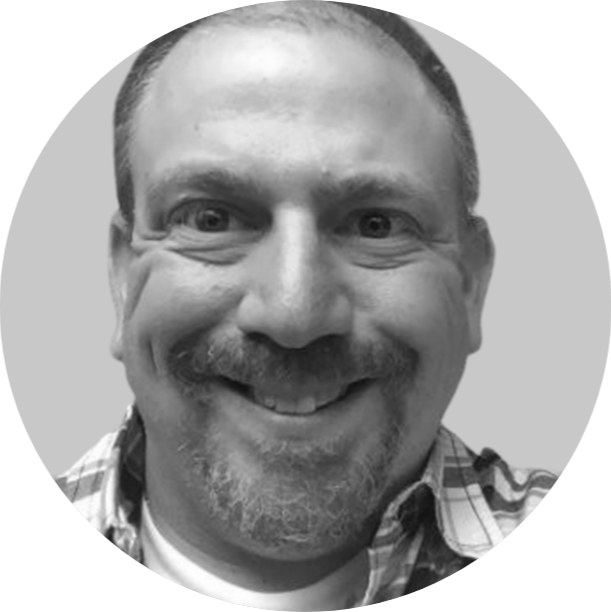 If you are an audio professional, Audio Pro Network is a must platform to be on. Joe Miuccio has created a space that is populated by Pro's from all over the audio world, be it, Audio Post, Music, Game Audio or any of the many other segments of the industry. APN is now my go to resource, as I know that the people responding are all working professionals and the the site is free from the noise that you get on the usual platforms. APN is a great Place to share ideas, ask questions or catch up with old friends and make some new contacts. And with the ever changing world we are living and working in, it's exciting to see what Joe has come up with to help beginners get "their foot in the door" with his Mentorship Platform.Marc Bazerman
Music Supervisor, Sound Designer
Fox Media Networks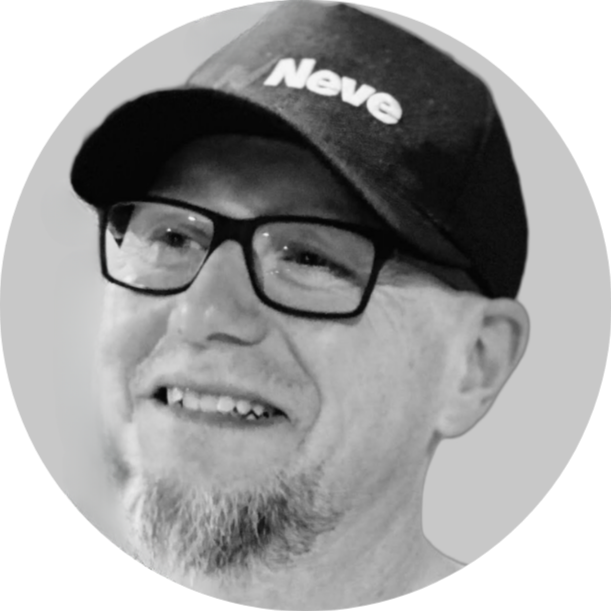 I'm an audio post mixer from NY and now I work remotely. I miss the community of the audio world I grew up in where I worked in an audio facility with other sound designers like me and we exchanged techniques and ideas. Now that "world" is the Audio Pro Network. Every day I get a digest of what people posted and even though I've only been a member for a few months I can see that this is something I will be involved with for years to come. I see that it gives me a feeling of connection to the professionals all around me even though we are in different cities. Ideas are shared and suggestions for gear and there's no "hyped" commercial sales activity going on…it's just real people in my industry sharing ideas. So glad I found it.Ray Palagy
Sound Designer
Source-Nexus Suite:
Limited Time Offer With APN Membership!
Join Audio Pro Network today and for a limited time you'll receive a free 90 day trial of Source-Nexus Suite: Remore Collaboration toolset for media pros.The expanded Source-Nexus Suite includes three main features offering everything needed for remote collaboration and review. Source-Nexus I/O is a powerful audio input-output routing solution that integrates DAWs/NLEs seamlessly with other applications. Source-Nexus Review takes away the complexity of audio routing for remote collaboration enabling flawless review sessions. Source-Nexus Gateway glues these three features together offering HD video conferencing with sophisticated high quality audio support and ultra-HD frame-rate streaming.
AudioHero:
Special APN Deal With Membership!
Join today and receive a deep discount with Audio Hero! Audio Hero is an online library of more than 300,000 royalty-free music tracks and sound effects available to you for download. Join Audio Pro Network today and receive 50% off their annual plan or 30% off their monthly Prodigy plan!
---
Announcements and Press Releases
---
Press Release / Audio Pro Network
FOR IMMEDIATE RELEASEAudio Pro Network: Over A Decade of Connecting Audio ProfessionalsNew York City, NY – Audio Pro Network, the pioneering online sanctuary for audio post-production professionals, is celebrating over a decade of uniting audio enthusiasts worldwide in a secure, ad-free community. Established by Joe Miuccio, an industry veteran with over 30 years of experience, Audio Pro Network continues to shine as a symbol of camaraderie, cooperation, and information exchange for audio professionals in the 21st century.Back in 2008, Joe foresaw the potential chaos and intrusiveness of emerging social media platforms. His vision was to create a refuge for those in the audio industry, a place untouched by relentless advertising, phishing schemes, and bothersome bots found on mainstream social media. Thus, Audio Pro Network was born.Fast forward to 2023, Joe's vision is more relevant than ever. The intrusion of large social media platforms into our lives has become increasingly unpredictable and invasive, with privacy concerns taking center stage in the user experience. Audio Pro Network remains distinct as a private, free, and noise-free haven for audio industry professionals and enthusiasts.Joe expressed, "We've reached a critical juncture where it's essential to disconnect from the chaos of big social media. Audio Pro Network is more than just a community; it's a movement. It's a place where audio professionals from around the world can connect, collaborate, and grow together."Why Choose Audio Pro Network?Privacy: Revel in the tranquility of an exclusive online space dedicated solely to audio professionals. No more relentless advertising or privacy breaches; your data remains protected.Community: Connect with hundreds of seasoned audio professionals from every corner of the globe. Share experiences, insights, and engage in collaborative projects.
Resource Hub: Access a wealth of knowledge, best practices, and industry insights, all at your fingertips.Mentorship Platform: Audio Pro Network's separate mentorship platform connects learners with experienced mentors, fostering professional growth.
No-Cost Membership: Joining Audio Pro Network is entirely free. There are no hidden fees or subscription costs.Global Reach: Network and engage with audio professionals worldwide, expanding your horizons and opportunities.Audio Pro Network is more than just a platform; it's a welcoming community where audio professionals come together to create, educate, and prosper. Are you ready to be a part of this pioneering audio journey? Join Joe and the rapidly expanding Audio Pro Network community today. In Joe's words, "I'm embarking on a unique endeavor here, and I invite you to join me." To register and become a part of this global audio community, please visit AudioProNetwork.com.About Audio Pro Network:Established by Joe Miuccio in 2008, Audio Pro Network is a global, private online community that provides a secure, ad-free space for audio professionals to connect, collaborate, and share knowledge. Additionally, with over a decade of successful operation, it stands as a beacon of excellence in support of the audio industry. This thriving community also features a separate, free mentorship platform, further enhancing its commitment to supporting the industry. Through this free mentorship, Audio Pro Network proudly champions diversity, equity, and inclusion as integral values, fostering an environment where every individual's voice can be heard and their talents can thrive.Website:
https://audiopronetwork.com/Media Contact:Joe Miuccio
Founder and CEO, Audio Pro Network Inc.
Joe@audiopronetwork.com
Press Release / Audio Post Career Accelerator
FOR IMMEDIATE RELEASEIntroducing the Audio Post Career Accelerator (APCA): A Groundbreaking Mentorship and Training Platform for the Audio Post-Production industry.
In the dynamic world of audio post-production, the path to success hinges not only on technical expertise but also on effective communication and empathy. Recognizing this crucial balance, the Audio Post Career Accelerator (APCA) emerges as a pioneering mentorship and training platform, poised to redefine the audio post-production landscape.Designed to empower the next generation of audio professionals, APCA addresses the unique challenges faced by individuals striving to establish themselves in the industry. Graduates of audio post-production programs often find themselves lacking practical experience, and entry-level roles can lead to years spent in support positions before advancing to editing or mixing roles. The APCA aims to bridge this gap by creating an immersive training environment that mirrors the dynamics of a professional audio post facility.The key highlights of the APCA experience include:1. Extensive Practice Materials: APCA offers a wealth of resources, including raw voice-over recordings, scripts, unedited music tracks, and comprehensive instructions for creating various mixes. Additionally, the platform provides sessions with sound design and music to expose participants to the diverse challenges encountered by audio post engineers.2. Real-World Simulations: APCA's curriculum closely replicates the nuances of a professional audio post facility, emphasizing standard operating procedures, follow-through, empathy, and demanding sound mixing and editing tasks. This hands-on approach demystifies the entire professional process.3. Mentorship and Coaching: APCA facilitates interaction with mentors and peers within a private mentorship platform. Participants benefit from thoughtful one-to-one mentorship and coaching, guiding them through the intricacies of the audio post-production field.4. Continuous Learning: The course is ever-evolving, mirroring the ever-changing nature of the industry. As students engage with the course material and raise questions, the curriculum is updated to reflect real-world experiences, adding depth and relevance to the training.5. Enhanced Employability: APCA equips participants with the skills and knowledge that employers actively seek. For those without prior experience, it serves as a powerful stepping stone into the industry. For employers, it offers a resource-efficient solution for training new hires.6. Certificate of Completion: Upon successfully completing APCA, participants receive a certificate, along with support to gain visibility and secure employment in the audio post-production field."Here's a fundamental truth you might not hear elsewhere – there are no secret shortcuts to success in audio post-production. The APCA gives you the experience and interaction needed to make yourself more hireable," said Joe Miuccio, Founder and CEO of Audio Pro Network Inc.For more information about the Audio Post Career Accelerator (APCA) and how it can transform your journey in audio post-production, please visit [audiopostaccelerator.com].About APCA:The Audio Post Career Accelerator (APCA) is a groundbreaking mentorship and training platform that prepares individuals for success in the field of audio post-production. With a focus on both technical mastery and soft skills development, APCA offers a comprehensive curriculum, mentorship, and a supportive community to propel audio professionals to new heights in their careers. APCA is a division of Audio Pro Network Inc., and thanks to its affordability, it actively promotes diversity, equity, and inclusion in the audio post-production industry. By making high-quality training accessible to a wide range of individuals, APCA ensures that people from all backgrounds have the opportunity to thrive in this field, fostering a more inclusive and representative community of audio professionals.Website:
https://audiopostaccelerator.com/Media Contact:
Joe Miuccio
Founder and CEO, Audio Pro Network Inc.
Joe@audiopronetwork.com
Frequently Asked Questions
---
What is Audio Pro Network?
Facebook, Instagram and Twitter can no longer successfully provide the security, dedication, and focus that private groups need. These platforms have grown so large that meaningful conversations are constantly pitted against trolls and misinformation. Audio Pro Network is a private niche social community dedicated to the audio industry, with a high signal to noise ratio and a separate mentorship platform, Audio Pro Network is supporting the industry as well as the next generation of audio professionals. If you aren't already a member, consider joining and pull the patch on big social.
How long have you been around?
I've been around for a pretty long time! My name is Joe Miuccio, the founder of Audio Pro Network, and I've been an audio post professional for over 30 years in New York City. I formed Audio Pro Network way back in 2008 as a private social network for verified audio professionals. In 2019 I launched the mentorship platform, successfully helping and inspiring members from all over the world.
Why did you start Audio Pro Network?
I wanted to increase my professional contacts in the industry and I wasn't satisfied with the audio message boards and business networks of the day. Non-professional members on those sites contributed to misinformation and the experience was often an unfriendly one for me. So, I set out to create a welcoming, helpful environment with a bigger objective; Create a new, friendly pro audio culture, combined with an inclusive mentorship platform to help the next generation.
What's the difference between the professional and mentorship platforms?
The Professional membership is a customized private social network designed with a low noise floor. It's a professional atmosphere with no trolls, bots or tracking. It comes with a host of benefits and it's free for verified Professionals.
Why are the professional and mentorship communities free?
Professional membership has always been free and it was always my promise that it would remain so. There are already many free social networks, so charging for Audio Pro Network didn't seem like the right thing to do.Mentorship: When I was young I was lucky to work with great people that mentored me from the very humble beginnings of my career. Nowadays that kind of generosity is very hard to find. I made the Mentorship Platform so I could give back to the industry I love.The Audio Post Mentorship platform includes, networking with peers, tutorial videos, scheduled chats, webinars, and unfettered access to lead mentor Joe Miuccio.
What's The Audio Post Career Accelerator all about?
The Audio Post Career Accelerator kicks things up a notch with a massive audio post course, the biggest of its kind, along with personalized one-to-one coaching, job search assistance and more! Check it out at Audiopostaccelerator.com
Terms
Terms of UseWelcome to the Terms of Use ("Terms of Use").Audio Pro Network Inc. along with our affiliated web properties including PureSoundPost.com and all of our web content including The Audio Post Career Accelerator (collectively, "APN," "us," or "we") provide information, networks, educational materials, and mentorship opportunities for audio professionals (collectively, the "Services"), all of which are subject to and conditioned upon your acceptance without modification of the terms, conditions, and notices contained in these Terms of Use and any other agreement(s) executed and in effect with APN or the platforms on which in the APN products, services or other content or materials are provided or made available (collectively, the "Service Agreement"). In the event of any conflict between any Service Agreement and these Terms of Use, the terms of the Service Agreement take precedence. Your use of the Services constitutes agreement to all of these Terms of Use, subject to the terms of any Service Agreement. If you do not agree to and accept these Terms of Use as superseded by any Service Agreement, please do not use or access the Services.Access to the ServicesSome Services are accessible to the public, and some are only accessible to registered and/or paid users. For registered and/or paid users, we provide access through unique log in identifiers and passwords (collectively, the "Credentials"). You will: (a) be responsible for the security and/or use of your Credentials; (b) not disclose such Credentials to any person or entity; (c) not permit any other person or entity to use your Credentials; (d) immediately notify us of any known or suspected unauthorized use of a Credentials or any other breach of security; and (e) use the Services in accordance with the terms and conditions of these Terms of Use and any Service Agreement. You are further responsible for all activities and all actions taken with or within your Credentials, and we will not be liable for any loss or damage arising from any unauthorized use of your Credentials. We may revoke access, in our sole discretion, to any Credentials that violates these Terms of Use or otherwise utilizes such credentials to disrupt or otherwise harm our Services, our sites, our systems or the systems of others.Services are Provided for Information Purposes OnlyAPN makes no express or implied representation or warranty about the accuracy, completeness, reliability, or timeliness of the Services. You should not use or rely on the Services as the sole basis for making decisions. You agree that you have responsibility to monitor changes to the Services. APN reserves the right to modify the Services at any time without notice, but does not undertake any responsibility to update or correct the Services.Occasionally there may be typographical errors, inaccuracies, or omissions that may relate to product descriptions, pricing, promotions, offers, and availability. We reserve the right at any time without prior notice (including after you have submitted your order) to correct any errors, inaccuracies or omissions and to change or update information or cancel orders if any information is erroneous, inaccurate, or incomplete.TransactionsWe reserve the right to refuse any order you place with us. We may, in our sole discretion, limit or cancel quantities purchased per person, per household or per order. These restrictions may include orders placed by or under the same customer account, the same credit card, and/or orders that use the same billing and/or shipping address. In the event we make a change to or cancel an order, we will attempt to notify you by contacting the e-mail and/or billing address/phone number provided at the time the order was made.Ownership and Reservation of RightsThe Services and all of its content are the exclusive property of APN and its licensors and service providers. This includes, without limitation, all text, design, graphics, videos, logos, images, icons, downloads, interfaces, code, and software, and the selection and arrangement thereof. The Services and all of its content are protected individually and as a compilation by copyright, trademark, and other applicable laws of the United States and other countries, and APN reserves all its rights thereunder. All trademarks, service marks, and logos on this site are the property of their respective owners. No part of the Services shall be construed as granting any license or right to use any trademark, service mark, or logo without the owner's prior written permission, except as otherwise expressly stated herein or in any Service Agreement. APN makes no warranty or representation that your use of the Services will not infringe rights of third parties.APN allows site users to access, download, print, and copy the material available through the Services for their use in connection with our products and services, provided that such use must be limited to what is reasonably necessary for such purposes, and that users must not modify or delete any copyright, trademark, or other proprietary notice on such material. Additional restrictions may apply based on additional Service Terms. APN expressly prohibits any other use of content available through the Services, including without limitation copying, uploading, modifying, distributing, publishing, transmitting, reverse engineering, selling, licensing, or creating derivative works from any such content or the APN products or services described herein. Any use of content available through the Services for purposes competitive to APN is expressly prohibited. APN also expressly prohibits any use of any hardware, device, software, or routine to damage or interfere with the Services or their operation or to gain unauthorized access to any hardware, software, system, or data.APN prohibits anyone from framing any site operated by APN or using APN content or proprietary marks as meta tags, except with our prior written consent. This prohibition covers all framing and "hidden text" techniques and technology.Payment ProcessingPart of the Services provided by APN may include access to and passage of information through a payment processing gateway, which may pass payment information, contact information, itemized invoices and other data submitted by or received by you as part of your use of the Services. The specific mechanics and terms of payment processing through APN are governed by the terms and conditions promulgated by our third party payment processor, and you will be transferred to their portal to fulfill any payment processing activities.Materials You SubmitYour use of the Services constitutes acknowledgement that you are responsible for any material you submit via the Services in any manner. Your responsibility includes without limitation assuring the legality, ownership of and truthfulness of intellectual property and other rights to the information you submit. You may not submit false or misleading information about your identity or contact addresses or the origin of the material you are submitting, including when registering and submitting content using the Services. You are prohibited from submitting, uploading, publishing, or otherwise distributing in connection with the Services any content that (i) may violate any law or give rise to liability; (ii) may violate or infringe on the rights of any party, including without limitation intellectual property rights and rights to privacy; (iii) is false, fraudulent, libelous, defamatory, obscene, sexually oriented, profane, threatening, harassing, abusive, or otherwise objectionable; (iv) is confidential or proprietary to a third party without their authorization; or (v) may contain malware, spam, commercial content, political campaigning, or chain letters.Submission of personal information to APN or its service providers and use of that information by APN are subject to the APN Privacy Policy (https://audiopronetwork.com/#privacy).By submitting any material to APN via the Services, you are granting APN and its affiliates an unrestricted, non-exclusive, royalty-free, perpetual, irrevocable, and fully sub-licensable right to use, display, publish, reproduce, modify, adapt, translate, distribute, and create derivative works from such material throughout the world in any media. You further agree that APN and its affiliates are free to use any ideas, concepts, or know-how specifically regarding the Services. You grant APN and its affiliates in their discretion the right to use the name you submit in connection with such material. With respect to all material you submit, you represent and warrant that (i) it is accurate; (ii) you own or otherwise control all the rights to it; (iii) its use does not violate any provision of these Terms of Use; (iv) its use will not cause injury to any person or entity; and (v) you will indemnify and hold harmless APN, its affiliates, and its respective directors, officers, employees, contractors and subcontractors, agents, licensors, service providers, and suppliers for all claims resulting from it.LinksAs a convenience to you, the Services may contain links to other sites operated by APN, its affiliates, or third parties. Different terms and conditions may apply to your use of linked sites. APN is not responsible for the content, security, operation, or use of any linked sites operated by third parties or the products or services that may be offered or obtained through third party sites. Inclusion of links to other sites should not be viewed as recommendation, approval, or endorsement of those sites or their content by APN. APN is not responsible for any loss, damages, or other liabilities incurred as a result of your use of linked sites.DisclaimersYOUR USE OF THE SERVICES IS AT YOUR SOLE RISK. THE SERVICES ARE PROVIDED ON AN "AS IS" AND "AS AVAILABLE" BASIS. APN DISCLAIMS ALL EXPRESS OR IMPLIED WARRANTIES, INCLUDING BUT NOT LIMITED TO (I) THE IMPLIED WARRANTY OF MERCHANTABILITY AND FITNESS FOR A PARTICULAR PURPOSE; (II) ANY WARRANTIES REGARDING TITLE AND NON-INFRINGEMENT; AND (III) ANY WARRANTIES IMPLIED FROM A COURSE OF PERFORMANCE OR COURSE OF DEALING. APN MAKES NO REPRESENTATION OR WARRANTY THAT (A) THE SERVICES OR ANY TECHNOLOGY ASSOCIATED WITH THE SERVICES, INCLUDING, WITHOUT LIMITATION, ANY DELIVERY PLATFORMS, WILL BE SECURE OR FREE FROM MALWARE; (B) ACCESS TO THE SERVICES WILL BE UNINTERRUPTED OR ERROR-FREE; (C) INFORMATION OBTAINED THROUGH THE SERVICES WILL BE ACCURATE, COMPLETE, OR TIMELY; OR (D) USE OF INFORMATION OR MATERIALS AVAILABLE THROUGH THE SERVICES WILL BE ADEQUATE, USEFUL, RELIABLE, OR SUITABLE FOR ANY PURPOSE. NO ORAL OR WRITTEN ADVICE OR INFORMATION YOU MAY OBTAIN FROM APN OR THROUGH OR FROM THE SERVICES SHALL CREATE ANY WARRANTY OF ANY KIND. YOU WILL BE SOLELY RESPONSIBLE FOR ANY DAMAGE TO YOUR COMPUTER SYSTEM OR LOSS OF DATA RESULTING FROM YOUR USE OF THE SERVICES, INCLUDING WITHOUT LIMITATION FROM UPLOADING OR DOWNLOADING ANY MATERIALS TO OR FROM THE SERVICES.THE LAWS OF CERTAIN JURISDICTIONS MAY NOT PERMIT THE DISCLAIMER OF WARRANTIES. IN SUCH A JURISDICTION, THE ABOVE DISCLAIMERS MAY NOT APPLY TO YOU.Limitation of LiabilityYOU ACKNOWLEDGE AND AGREE TO ALL OF THE FOLLOWING: (I) THE SERVICES MADE AVAILABLE TO YOU ARE SUBJECT TO THE TERMS AND CONDITIONS HEREIN AND OF ANY SERVICE AGREEMENT; (II) YOU ASSUME FULL RESPONSIBILITY FOR YOUR USE OF THE SERVICES; (III) USE OF THE SERVICES IS AT YOUR OWN RISK; (IV) ANY INFORMATION YOU SEND OR RECEIVE MAY BE INTERCEPTED BY UNAUTHORIZED PARTIES; AND (V) TO THE FULLEST EXTENT PERMITTED BY APPLICABLE LAW, AND EXCEPT AS OTHERWISE EXPRESSLY PROVIDED IN WRITTEN AGREEMENTS EXECUTED BETWEEN US, NEITHER APN, NOR ITS AFFILIATES, SUPPLIERS, OR THIRD-PARTY CONTENT PROVIDERS WILL BE LIABLE FOR ANY DIRECT, INDIRECT, PUNITIVE, EXEMPLARY, INCIDENTAL, SPECIAL, CONSEQUENTIAL, OR OTHER DAMAGES ARISING OUT OF OR IN ANY WAY RELATED TO THE SERVICES OR ANY OTHER SITE YOU USE TO ACCESS THE SERVICES OR FROM ANY ACTIONS WE TAKE OR FAIL TO TAKE AS A RESULT OF COMMUNICATIONS YOU SEND TO US, OR ANY DELAY OR INABILITY TO USE THE SERVICES, OR FROM ANY INFORMATION, PRODUCTS, OR SERVICES ADVERTISED IN OR OBTAINED THROUGH THE SERVICES, THE REMOVAL OR DELETION OF ANY MATERIALS POSTED ON OR SUBMITTED TO THE SERVICES, THE COST OF PROCUREMENT OF SUBSTITUTE SERVICES AND/OR GOODS, UNAUTHORIZED ACCESS TO OR ALTERATION OF YOUR TRANSMISSIONS OR DATA, THE STATEMENTS OR CONDUCT OF ANY THIRD PARTY ON OUR SERVICES, RELIANCE ON CONTENT, USER SUBMISSIONS, AND/OR OTHER SUBMISSIONS MADE AVAILABLE THROUGH OUR SERVICES, OR ANYTHING OTHERWISE ARISING OUT OF THE USE OF THE SERVICES, WHETHER BASED ON CONTRACT, TORT, STRICT LIABILITY, OR OTHERWISE, EVEN IF APN, ITS AFFILIATES, SUPPLIERS, OR THIRD-PARTY CONTENT PROVIDERS HAVE BEEN ADVISED OF THE POSSIBILITY OF DAMAGES.THIS DISCLAIMER APPLIES, WITHOUT LIMITATION, TO ANY DAMAGES OR INJURY ARISING FROM ANY ERROR, OMISSION, DEFECT, FAILURE OF PERFORMANCE, INTERRUPTION, DELETION, DELAY, MALWARE, DATA CORRUPTION, OR NETWORK OR SYSTEM OUTAGE RELATING TO THE SERVICES. THIS DISCLAIMER ALSO APPLIES TO ANY TANGIBLE OR INTANGIBLE LOSS, INCLUDING WITHOUT LIMITATION ANY LOSS OF YOUR OR ANY THIRD PARTY'S PROFITS, AND ANY THEFT, DESTRUCTION, UNAUTHORIZED ACCESS TO, ALTERATION OF, LOSS, OR USE OF ANY RECORD OR DATA. YOU SPECIFICALLY ACKNOWLEDGE AND AGREE THAT APN, ITS AFFILIATES, AND ITS SUPPLIERS SHALL NOT BE LIABLE FOR ANY ACTS OF ANY THIRD PARTY IN CONNECTION WITH THE SERVICES, INCLUDING WITHOUT LIMITATION ANY ILLEGAL, DEFAMATORY, OFFENSIVE, OR UNAUTHORIZED CONDUCT BY ANY USER OF THE SERVICES.IF YOU ARE DISSATISFIED WITH ANY PORTION OF THE SERVICES OR WITH ANY OF THESE TERMS OF USE, YOUR SOLE REMEDY IS TO DISCONTINUE USE OF THE SERVICES, EXCEPT AS OTHERWISE EXPRESSLY PROVIDED IN ANY APPLICABLE SERVICE AGREEMENT. YOU AGREE THAT ANY CAUSE OF ACTION ARISING OUT OF OR RELATED TO THE SERVICES MUST COMMENCE WITHIN ONE (1) YEAR AFTER THE CAUSE OF ACTION ACCRUES OR THE CAUSE OF ACTION IS PERMANENTLY BARRED.SOME JURISDICTIONS MAY NOT ALLOW THE EXCLUSION OR LIMITATION OF LIABILITY FOR CONSEQUENTIAL OR INCIDENTAL DAMAGES OR LIMITATION ON HOW LONG AN IMPLIED WARRANTY LASTS. IN SUCH JURISDICTIONS, ALL OR A PORTION OF THE ABOVE LIMITATION MAY NOT APPLY TO YOU.ReleaseIf you have a dispute or claim relating to the Services or against one or more users of the Services, to the fullest extent permissible under applicable law, you hereby release APN, its affiliates, and its respective directors, officers, employees, contractors and subcontractors, agents, licensors, service providers, and suppliers from claims, demands, and damages (direct and consequential) of every kind and nature, known or unknown, suspected or unsuspected, disclosed or undisclosed, arising out of or in any way related to such disputes. You expressly waive any protections (statutory or otherwise) that would limit the coverage of this release to include only those claims which you may know or suspect to exist in your favor at the time you agree to this release.IndemnificationYou agree to indemnify, defend, and hold harmless APN, its affiliates, and its respective directors, officers, employees, contractors and subcontractors, agents, licensors, service providers, and suppliers from and against any and all losses, liabilities, expenses, damages, and costs, including reasonable attorneys' fees and court costs, arising or resulting from your use of the Services or any violation of these Terms of Use. If you cause a technical disruption to the Services or the systems making the Services available to you or others, you agree to be responsible for any and all losses, liabilities, expenses, damages, and costs, including reasonable attorneys' fees and court costs, arising or resulting from that disruption. APN reserves the right, at its own expense, to assume exclusive defense and control of any matter otherwise subject to indemnification by you and, in such case, you agree to cooperate with APN in the defense of such matter.
Jurisdiction and Applicable LawThese Terms of Use and your use of the Services are governed by the laws of the United States and the State of New York. By using the Services, you irrevocably consent to the jurisdiction of the courts located in the State of New York for any action arising out of or relating to use of the Services or to these Terms of Use.We recognize that the Services may be accessed from anywhere in the world, and that the laws of the jurisdictions in which some users are located may differ substantially from those of the United States and the State of New York. Users should be aware that data related to the Services is hosted in the United States. Because we cannot practically prevent users in different jurisdictions from accessing the Services, you are responsible for knowing and complying with the laws of your jurisdiction. If such laws conflict with your use of the Services or any of its content, the Services are not intended for you, and we ask you not to use them.You acknowledge and agree that materials found through the Services may be subject to the U.S. Export Administration Laws and Regulations. Diversion of such materials contrary to U.S. law is prohibited. You agree that none of the materials, nor any direct product therefrom, are being or will be acquired for, shipped, transferred, or re-exported, directly or indirectly, to proscribed or embargoed countries or their nationals, nor be used for nuclear activities, chemical biological weapons, or missile projects unless authorized by the U.S. Government. Proscribed countries are set forth in the U.S. Export Administration Regulations. Countries subject to U.S. embargo are: Cuba, Iran, Iraq, North Korea, Syria, and the Sudan. This list is subject to change without further notice from APN, and you must comply with the list as it exists in fact. You certify that you are not on the U.S. Department of Commerce's Denied Persons List or affiliated lists or on the U.S. Department of Treasury's Specially Designated Nationals List. You agree to comply strictly with all U.S. export laws and assume sole responsibility for obtaining licenses to export or re-export as may be required.Any of our technology for or on behalf of the United States of America, its agencies and/or instrumentalities ("U.S. Government"), is provided with Restricted Rights. Use, duplication, or disclosure by the U.S. Government is subject to restrictions as set forth in subparagraph (c)(1)(ii) of the Rights in Technical Data and Computer Software clause at DFARS 252.227-7013 or subparagraphs (c)(1) and (2) of the Commercial Computer Software — Restricted Rights at 48 CFR 52.227-19, as applicable.Class Action WaiverTO THE FULLEST EXTENT PERMITTED UNDER THE APPLICABLE LAW, YOU AND APN AGREE THAT EACH MAY BRING CLAIMS AGAINST THE OTHER ONLY IN YOUR OR ITS INDIVIDUAL CAPACITY AND NOT AS A PLAINTIFF OR CLASS MEMBER IN ANY PURPORTED CLASS OR REPRESENTATIVE ACTION. Unless both you and APN agree, no arbitrator or judge may consolidate more than one person's claims or otherwise preside over any form of a representative or class proceeding.Termination or Restriction of AccessAPN reserves the right to remove or bar any person from the Services and prevent anyone from uploading or downloading materials to or from the Services, without notice and in APN's sole discretion. APN also reserves all other rights it may have, including without limitation the right to seek any other relief to which APN may be entitled by law or in equity.No WaiverYou agree that any failure by APN to enforce any provision of these Terms of Use or respond to a breach by you or another party does not in any way waive our right to enforce subsequently any provision of these Terms of Use or any right of APN or to act with respect to similar breaches.Notice of Copyright InfringementIf you believe in good faith that your copyrighted work has been reproduced on or linked to without authorization in a way that constitutes copyright infringement, please provide notice to APN DMCA Agent at the following email address: notices@audiopronetwork.com Your notice should include the following information: (i) identification of the copyrighted work claimed to have been infringed; (ii) the location of the allegedly infringing material within the Services that is requested to be removed; (iii) your name, address, daytime telephone number, and email address so that we may contact you if necessary; (iv) a statement that you have a good-faith belief that the use of the copyrighted work is not authorized by the copyright owner, its agent, or the law; (v) a statement that the information in the notice is accurate and, under penalty of perjury, that the signatory is authorized to act on behalf of the owner of an exclusive copyright that is allegedly infringed; and (vi) an electronic or physical signature of the copyright owner or someone authorized on the owner's behalf to assert infringement of the copyright and submit the statement. We will use the information you submit to make a good faith determination of whether an infringement has taken place and whether the material at issue will be removed.Changes to These Terms of UseAPN reserves the right, at any time and in its sole discretion, to change these Terms of Use in whole or in part, by posting revised Terms of Use. Where practicable, we may provide you with thirty (30) days' notice of any material changes to these Terms of Use. You are responsible for reviewing, agreeing to, and complying with the Terms of Use in effect at the time you use the Services, subject to any Service Agreement. Your continued use of the Services constitutes acceptance of the Terms of Use then in effect, subject to any Service Agreement.Entire Agreement, Admissibility, and SeverabilityThese Service Agreement, including these Terms of Use, constitute the entire agreement and understanding between APN and you with respect to the subject matter thereof and supersede all prior or contemporaneous oral or written communications or proposals between APN and you with respect to such subject matter; provided that any written, signed contractual agreement with APN in connection with provision of any Services supersedes any contrary information herein. You agree and acknowledge that your use of the Services does not make APN your agent for any purpose, and that no agency, partnership, joint venture, or similar relationship exists, or is intended to exist between you and us by virtue of your use of the Services or the content thereof. There shall be no third-party beneficiaries to these Terms of Use. A printed version of these Terms of Use shall be admissible in any judicial or administrative proceeding based on or relating to the Services or their use to the same extent and subject to the same conditions as other business documents and records originally generated and maintained in printed form.If any provision of these Terms of Use is determined by a competent court with jurisdiction in the matter to be invalid, unenforceable, or void pursuant to applicable law, that determination shall not invalidate or void the remainder of these Terms of Use, and the parties agree and intend that these Terms of Use shall be amended by changing the offending provision only as far as is necessary to make it valid, legal, and enforceable while preserving its intention or, if such modification is not possible, the parties will substitute another provision that is valid, legal, and enforceable to achieve, as far as possible, the same results between the parties.Contact UsIf you have any questions or comments about these Terms of Use or the Services, you may contact us using any of the following methods:Email: notices@audiopronetwork.com
Last updated: July 12, 2023
---
Privacy Policy
(https://audiopronetwork.com/#privacy)Audio Pro Network Inc. along with our affiliated web properties including PureSoundPost.com and all of our web content including The Audio Post Career Accelerator (collectively, "APN," "us," or "we") provide information, networks, educational materials, and mentorship opportunities for audio professionals (collectively, the "Services"). APN is committed to respecting the privacy and security of your personal information. This Privacy Policy describes the information collected on the websites and mobile applications we operate (collectively, the "Site") and how it is used and protected. This Privacy Policy does not apply to Services accessed through third party websites or platforms.By using the Site, or by providing your information to us or to our service providers, you consent to the collection, use, and disclosure of your information in accordance with this Privacy Policy and the Terms of Use (https://audiopronetwork.com/#terms), and any written, signed agreement(s) executed and in effect in connection with any of our Services (collectively, the "Service Agreement").What Information is Collected by APN or its Service Providers and WhenThe information we receive and how we use it depends on what you do when visiting the Site. The Site and related services require registration for access. As part of registration and related services, we ask you to provide us certain information about you. You may provide us and our service providers personal information using the Site in a number of ways, for example by entering that information into data fields on the Site, posting information on or messaging through the Site, connecting social media accounts to the Site, or in communications with us using the contact information at the end of this Privacy Policy or in the Terms of Use . Personal information includes data that specifically identifies you, such as your name, email address, photographs, social media information, payment information and certain demographic information. Public information is that information that you make publicly available through your profile or by posting or otherwise communicating on the Site.We collect information about the people and groups you are connected to and how you interact with them, such as the people you communicate with the most or the groups you like to share with.If you use the Site for purchases or financial transactions (like when you buy sponsorships or advertising), we collect information about the purchase or transaction. Payment information, such as your credit or debit card number and other card information, and other account and authentication information, is collected and processed by a third party payment processor.APN and its service providers also collect certain non-personal information, data that does not identify you as an individual person. This information tells us about how people use the site so that we can analyze its effectiveness and provide you with a better web experience. We collect and use this information through a variety of technologies, including "cookies" and analysis applications, as discussed below.Server InformationLike every website, APN's servers automatically and temporarily store the following information in the server log files. This information is provided by your browser, unless you have deactivated the function.• IP address of the enquiring computer
• File query by the client
• The http response code
• The Internet page from which you visited us (referrer URL)
• The time of the server query
• The browser type and version
• The operating system used on the enquiring computer.The server log files are not analyzed with respect to individuals. At no time can this data be attributed to specific individuals. The data are not pooled with other data sources.Site Visit Tracking TechnologiesAs is standard practice on many websites, the Site may use "cookies" and other technologies to help APN understand which parts of the Site are the most popular and the preferences of APN users. APN may also use cookies and other technologies to study traffic patterns on the Site, to improve its functionality and usability as well as to improve the effectiveness of APN's communications with its users. APN may also use cookies to customize your experience and provide greater convenience to you during your interactions with the Site.A cookie is a unique alphanumeric identifier that websites use to help identify the number of unique visitors to a website, whether or not those visitors are repeat visitors, and the source of the visits. Cookies cannot be executed as code or used to deliver a virus and thus pose no threat to you. Servers and sites other than the one placing the cookie on your hard drive cannot read the cookie, and no personal information can be gathered by other servers from the cookie. If you prefer not to enable cookies or to disable them, you may do so through your web browser's security settings. Please note that certain features of the Site may not be available once cookies have been disabled.
Like most websites, the Site gathers certain information automatically and stores it in log files. This information includes internet protocol ("IP") addresses, browser type, operating system, internet service provider ("ISP"), referring/exit pages, date/time stamp of access, and clickstream data. When you visit the Site, the servers automatically log your IP address, the time and duration of your visit, and the time and duration spent on the pages of the Site which you view. If you arrive at the Site by clicking a paid advertisement or a link in a communication, then the server will capture information that tracks your visit from that link. If you arrive at the Site by clicking on a non-paid source, such as a search engine result or link on another website, the server may capture information that tracks your visit from that source, to the extent available.Pixel tags and web beacons may be used as part of APN's use of third party site statistics trackers and analyzers, such as Google Analytics, which APN employs to track and analyze the data collected from the Site.Use of InformationAPN and its service providers may use your personal information to provide our products and services and to contact you in response to inquiries you submit. APN and its service providers retain and use your information for as long as needed to provide you services, respond to questions or input, comply with legal obligations, resolve disputes, and enforce our agreements. APN reserves certain rights with respect to information provided through the Site, and requires certain representations about such information, as described in the Terms of Use posted on the Site.When APN Discloses Your InformationWhen you post or otherwise communicate using the Site, the audience can see what you share. Public information is any information you share with a public audience, as well as information in your public profile, or content you share on another public forum. Public information is available to anyone on the logged in areas of the Site.When you use third-party apps, websites or other services that use, or are integrated with, the Site, they may receive information about what you post or share. In addition, when you download or use such third-party services, they can access your public profile as well as any information that you share with them. Information collected by these apps, websites or integrated services is subject to their own terms and policies.APN and its service providers may transfer information between them for business purposes. For example, APN service providers may handle technical support, payment processing, marketing, advertising delivery and tracking, or information analysis. We furnish our service providers the information they need to perform these and other services, and we work with our service providers to respect and protect your information. We may also provide your information to APN affiliates. The entities with which we share information may be located in the United States or other countries.In the event that APN or some of our assets are sold or transferred or used as security, or to the extent we engage in business negotiations with our business partners, the information collected on the Site may be transferred or shared with third parties as part of that transaction or negotiation. We may also provide information or provide access to information to any of our affiliated businesses or to our business partners.On rare occasions, we may disclose specific information without your consent and without notice to you as required to comply with laws and regulations, or to comply with court orders, subpoenas, or lawful discovery requests. Information collected from you may also be used to investigate security breaches or otherwise cooperate with authorities. We may also share information with companies assisting in fraud protection or investigation.How APN Protects Your Personal InformationAPN has implemented reasonable physical, technical, and organizational safeguards to help protect your personal information from unauthorized access, acquisition, or disclosure, alteration, or destruction. Although we strive to keep your personal information secure, no safeguards can be guaranteed to be completely secure, so you should exercise caution when transferring personal and other sensitive information over the Internet. Please advise us immediately at the address listed below of any incident involving the loss of or unauthorized access to or disclosure of personal information that is in our custody or control.Links to Other WebsitesThe site may contain links to other sites, content, or resources, including links to other sites operated by third parties. Please note that when you click on one of these links, you will leave the Site and will be subject to the policies and privacy practices of the other site, which may differ significantly. You should review the policies of other sites you visit. APN is not responsible for the content, technology, security, or practices of linked sites operated by others, or for your use of linked sites.Children's PrivacyThe Site is not aimed at or intended for children. We do not knowingly collect information from children under the age of thirteen through the Site. If we obtain actual knowledge that we have inadvertently collected personal information relating to a child under the age of thirteen, we will delete that information from our records.International TransfersThe Site is hosted and maintained in the United States. If you are visiting the Site from a country other than the United States, you should understand that your data submitted through or generated by your use of the Site will be transferred to and processed under the laws of the United States, which may not have the same data protection laws as the country in which you are located. This will necessarily result in the transfer of information across international boundaries. By visiting the Site and communicating electronically with us, you consent to the transfer and processing of your data as set out in this Privacy Policy in the United States subject to the laws of the United States. If you do not consent to having your information used in accordance with this Privacy Policy, you should not provide your personal information and should disable all cookies and other technologies as described above under "Collection and Use of Information."Review, Modify, or Opt OutYou may change or delete your public profile information on the Site at any time by logging in with your user id and password and making changes using the edit features of the public profile page. If you would like to opt out of communications from us, please submit a request using the information at the end of this Privacy Policy.
If you request that your registration information be deleted or if you unsubscribe from communications, we may maintain information about your transactions or service inquiries for future service and record keeping purposes. In some circumstances, a change in or withdrawal of consent may severely limit our ability to provide you information, products, or services. In some circumstances we may not agree with your request to change your personal information and will instead append an alternative text to the record in question.Updates to this Privacy PolicyAPN may update this Privacy Policy and our site to reflect material changes in how we collect, use, share, or store your information, to satisfy legal requirements, or for other business purposes. You should review this Privacy Policy when you visit the site to understand our current practices. Where possible, we shall endeavor to provide you with thirty (30) days advance notice of any material changes to this Privacy Policy. The date below shows when this Privacy Policy was last updated.
We encourage you to refer to this Privacy Policy on an ongoing basis so that you understand our current practices. You consent to any changes we make to this Privacy Policy if you continue to use the site after receiving a notice of the change or upon our posting of the new Privacy Policy on the Site.Interpretation of this Privacy PolicyAny interpretation associated with this Privacy Policy will be made by APN's legal counsel. This Privacy Policy includes examples but is not intended to be restricted in its application to such examples, therefore where the word 'including' is used, it means "including without limitation."This Privacy Policy does not create or confer upon any individual any rights, or impose upon APN any rights or obligations outside of, or in addition to, any rights or obligations imposed by applicable country, state, and other privacy laws, as applicable. Should there be, in a specific case, any inconsistency between this Privacy Policy and applicable privacy laws, this Privacy Policy shall be interpreted in that case to give effect to, and comply with, such privacy laws.Contact UsIf you have questions or comments about this Privacy Policy or the Site, please contact us using the information below.
Email: notices@audiopronetwork.com
Last updated: July 12, 2023